Purple Parking Park and Ride
Choose a cost-efficient yet quality service with Purple Parking Park and Ride Gatwick. The car park is located only three miles away from the airport, simply leave your car in the drop zone and a driver will park your vehicle for you. With transfer buses departing every 20 minutes, you will never have to wait long for a connecting service. The journey takes under five minutes to reach the North Terminal and the South Terminal can be travelled to in fewer than ten minutes. The transfer bus will drop you at the forecourt of your choice and on arriving back into Gatwick, will collect you from the same location where you'll find your car handily parked in the return space.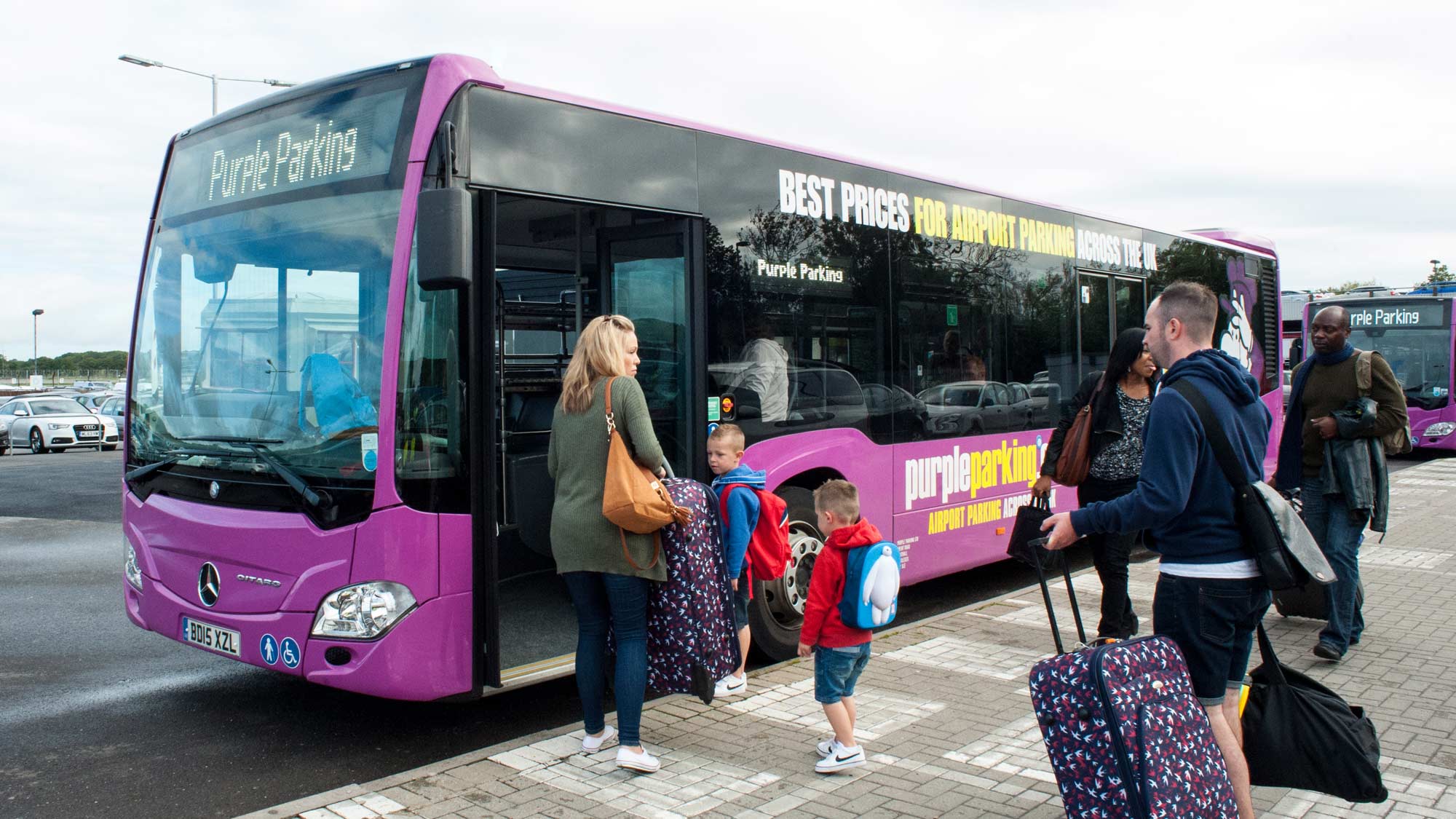 Purple Parking Park and Ride Gatwick is a more affordable than on-airport parking but is simple, quick and more personal, making it a great option for many travellers from young families to those on business. It's necessary that you leave your car keys with the Purple Parking staff when you leave your vehicle at the car park. The Purple Super Saver is another great choice for those looking for save money, this option is cheaper as it cannot be amended or cancelled so it's good to book when your dates are fixed. If you're after a more luxurious option then discover the benefits of meet and greet.
Why choose Purple Parking Park and Ride for Gatwick Airport parking?
Secure car park is located close to the airport

Frequent transfer buses depart every 20 minutes

Under 10 minutes' drive to reach both North and South terminals

Drop zone is located close to the terminal so you can quickly reach check-in

Vehicles are parked for you and returned to you at the end of your trip

Cost effective way to leave a vehicle at Gatwick Airport