Airport Parking
Save up to 20% promo code OCT23 to see what great discounts are available
The I Love team specialise in airport parking with over 30 years experience. Parking at an airport can be a daunting experience especially when deciding which car park to use. We have decided to help make your life easy by describing the options available to you and recommending only those operators who provide the best airport parking experiences.
We are keen to ensure that all our clients can read about the pros and cons of the options we have selected for you, so make sure you do not just look at price but actually compare the types of service from park and ride to meet and greet. One must consider transfer times between the airports and the car parks, distance from airport and frequency of transfer buses. There are also hidden costs with some operators so make sure before you select your options you are aware of anything extra.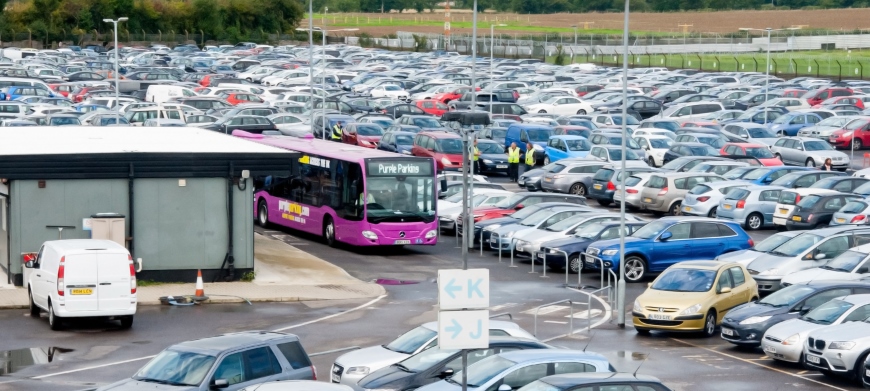 I Love Airport Parking works with the largest and best airport parking operators including Purple Parking, APH, our sister company I Love Meet and Greet and Meteor.
Our prices are competitive and if you book direct you can be assured you will have the best airport parking experience through one of our suppliers with the knowledge your car is secure at all times.
There are several types of airport parking to consider:-
Meet and Greet airport parking
Drive to the terminal where you will be met by a uniformed driver who will collect your car, park it in a secure car park and return it back to the terminal for you to collect within minutes of exiting the building. Ideal for those who want a quick get-away and the ultimate easy airport parking experience
This is the most popular way to park at an airport. Here are many options to consider including on and off airport. On airport car parks are usually those situated in the airport boundary and the services are offered by the airport themselves. However at Stansted our sister Company I Love Park and Ride is located in the airport boundary just next to the airports own mid-stay car park enabling you to have an on airport experience at a lower price. Off airport car parks are usually some distance from the airport but provide a cheap alternative to the usually higher on airport options.
Airport Parking at an Airport Hotel
Some hotels offer overnight stays with a parking package attached. One must be careful as many hotels out-source the parking to third parties and your car will be removed from the hotel car park and maybe parked anywhere. With our hotel packages you can be assured that we have only chosen the best for you and ensure your car is parked with a reputable operator who works closely with our chosen hotels. Airport parking at a hotel allows you to be at the airport on time especially if you have some distance to travel and have an early morning flight