Bubble Park and Deliver
If you're happy to park your car on the outbound, but want valet service on your return, then Bubble Park and Deliver is the perfect service for you.
Bubble Park and Deliver brings the cost-savings of park and ride together with the luxury of having your car brought to you when you're heading home. Your car will be brought to you by a uniformed driver ready for you to drive straight home, so you won't have to travel far with heavy luggage. By using Bubble Park and Deliver, you can be at the check-in desk within minutes and avoid the hassle of taking a bus transfer from the car park – so you can leave your car with professionals and start your holiday that little bit faster.
If you'd like valet parking both ways, then take a look at our meet and greet service at Gatwick airport.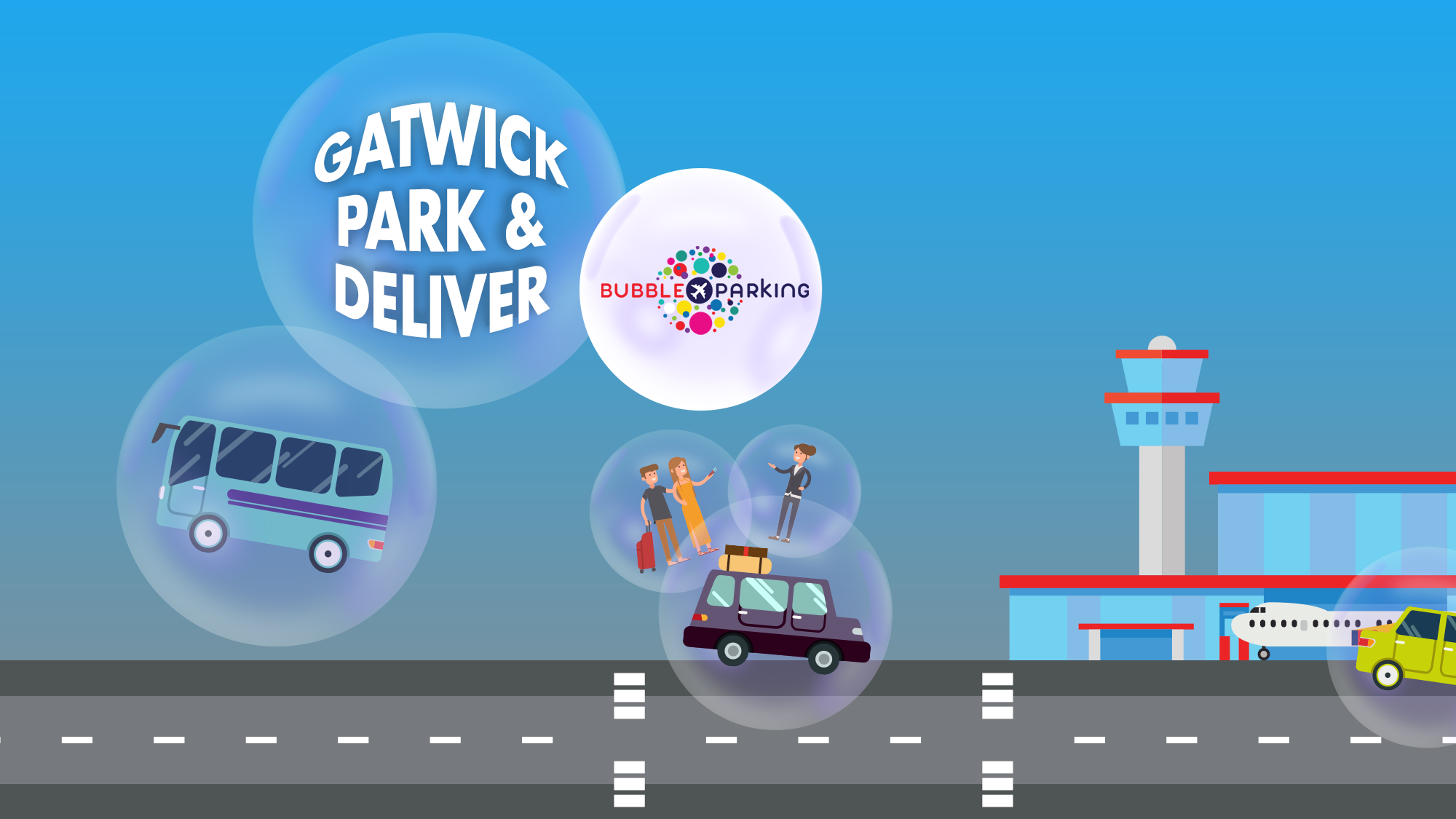 Why choose Bubble Park and Deliver?
Great value
Free transfer from the car park on demand
Facilitated by I Love Airport Parking
Hassle-free
No hidden costs