Terminal 4
Terminal 4 was opened by HRH Princess Dianna in the 1986 and has approximately 10.4 million passengers pass through it annually. Parking at terminal 4 can be daunting for those who have not travelled to Heathrow before and as it is situated away from the other terminals it is sometimes more difficult to reach by public transport. However it is easily accessible by car and our directions can help you find all of the car parks we sell. The on airport long stay car park is some distance from the terminal so why not use valet parking at Terminal 4 and have your car parked for you by our partners Drive Fly.
The service is easy to use and saves lots of time in not having to find a car park outside the airport. All you have to do is drive to the short stay car park outside the terminal where a uniformed driver will meet you. Your car will be taken to a secure Park Mark car park where it will be stored for the duration of your trip. On return your car will be delivered back to you at the terminal in the short stay car park. Alternatively if you are on a budget or enjoy the bus transfer as part of your holiday select one of the park and ride options at Heathrow from the products displayed and you will still be dropped off at the terminal in the comfort of one of the free airport transfer buses.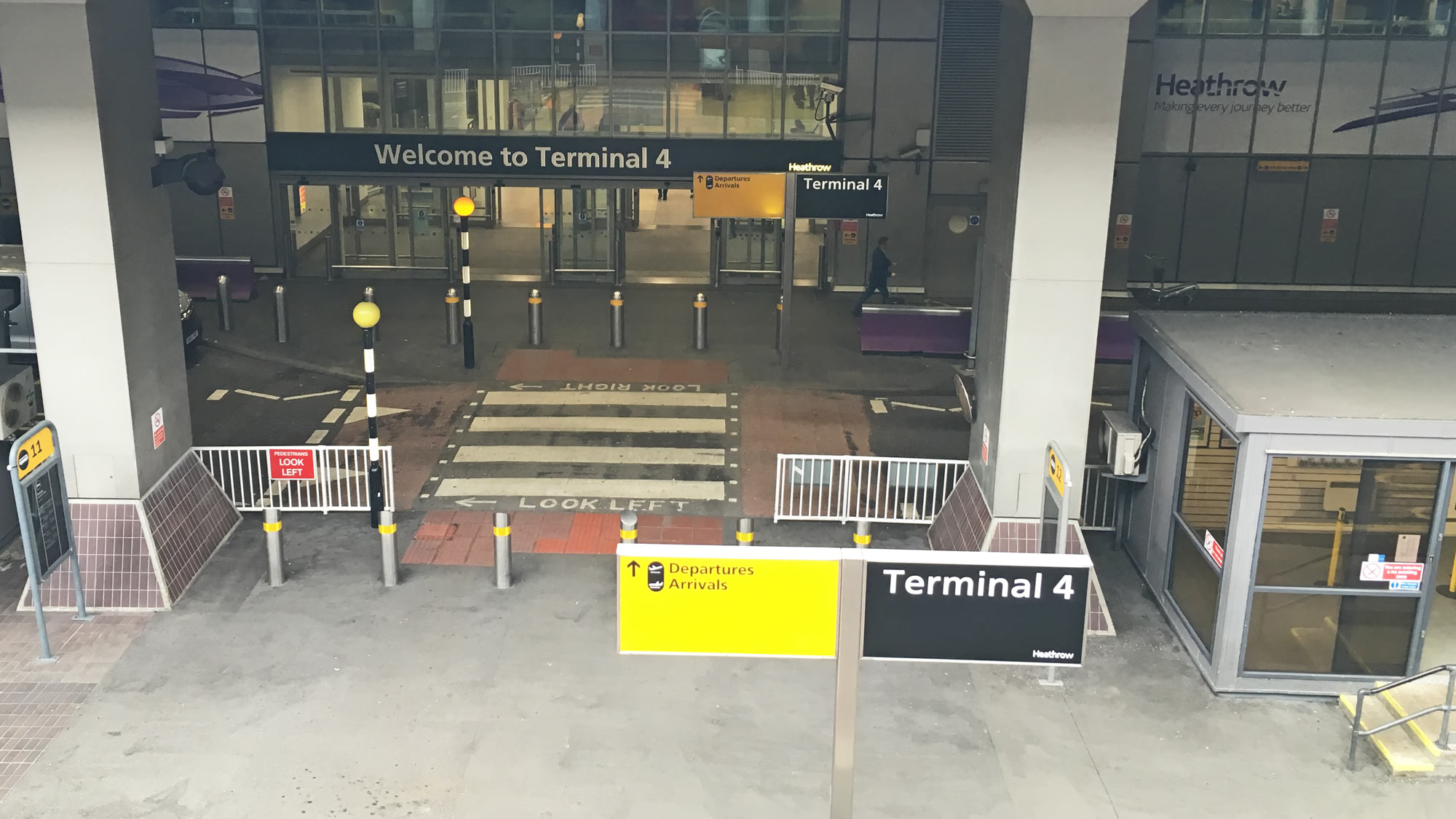 Booking Heathrow airport parking at Terminal 4
Booking airport parking at Heathrow Terminal 4 is simple to do. Have your flight time ready and your car details and you are ready to go.
Enter your departure and return dates in the Quote box to see our fantastic range of parking products at Heathrow Airport and then follow the booking process.
If you have an early morning flight why not stay overnight in one of our carefully chosen airport hotels. This will ensure you arrive at Terminal 4 in good time for your flight. All airport hotels at Heathrow are easily accessible by car and you can buy several types of parking with your hotel.
In addition to airport parking at Heathrow, we offer a range of airport extras including lounges, travel insurance and car transfers.
Airport parking is also available at the other London Airports – Gatwick and Stansted.
We have carefully selected the best services to meet everyone's needs at Heathrow so get a quote now and let us do the rest. Remember to give us feedback so we can ensure our service providers continue to provide the best services for you.