Terminal 2 at Heathrow
Terminal 2 is often referred to as the Queens Terminal and was originally constructed in 1944. It was the oldest terminal at Heathrow until 2014 when Queen Elizabeth II officially opened the completely rebuilt terminal on 23 June 2014. This terminal alone has the capacity to have 30 million passengers pass through it each year.
A new multi storey car park was constructed adjoining the terminal building allowing passengers to access the terminal under cover and away from the elements. It is from here that our partners Drive Fly offer their full meet and greet service for both inbound and outbound passengers.
So when flying from Heathrow's Terminal 2 book a meet and greet service if you want the luxury of having your car at the terminal for both ends of your journey, choose meet and greet and have your car collected in the short stay car park just outside the terminal doors. A new park and ride service is coming soon to Heathrow so watch this space!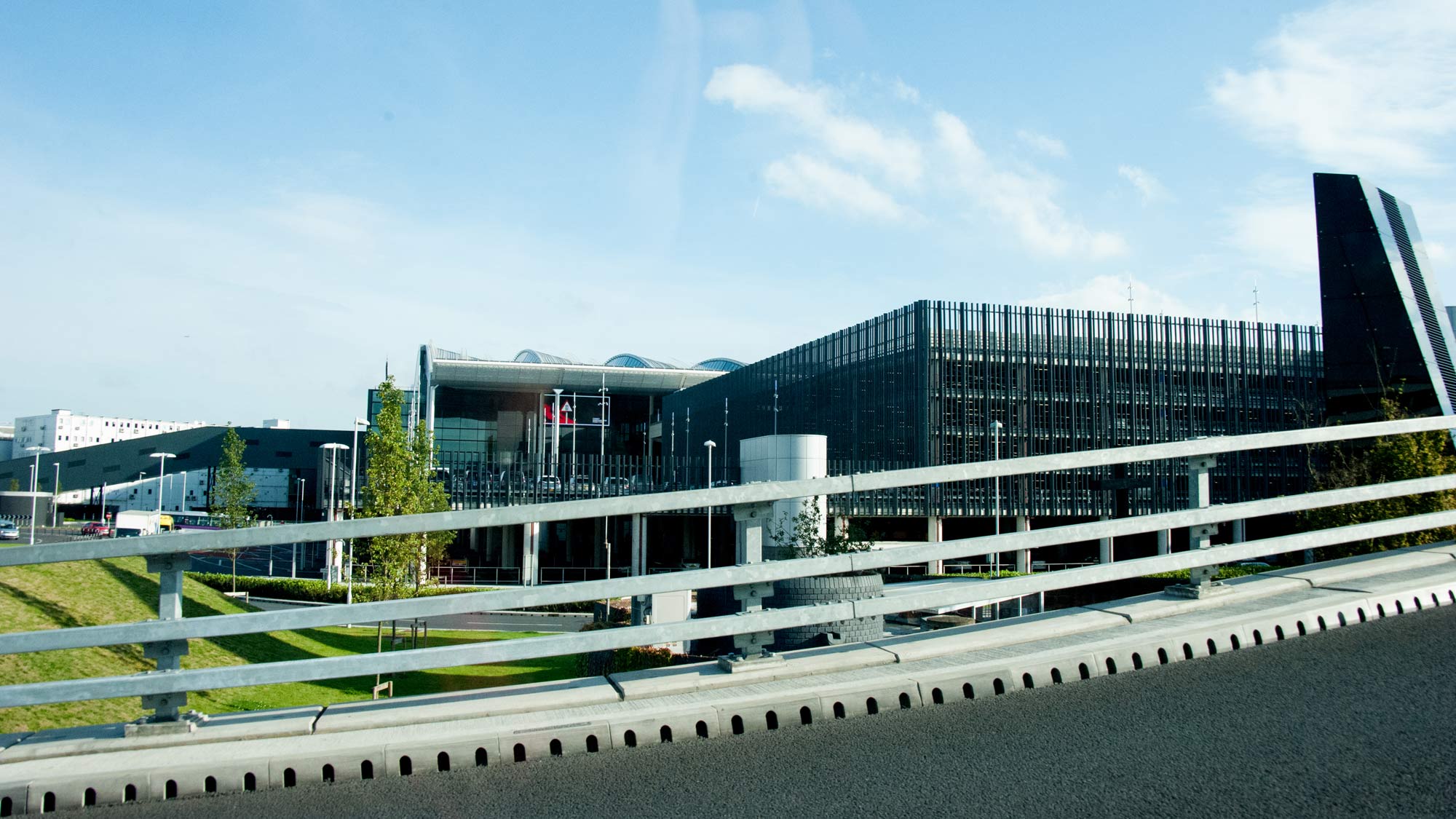 Booking Heathrow airport parking at Terminal 2
Booking airport parking at Terminal 2 is as simple as having your flight and car details ready for a quote.
Simply select your departure and return dates in the quote box to see our excellent range of offers for all of the parking products at Heathrow Airport. You then follow the straight forward booking process.
If you have an early flight, why not check out one of our carefully selected airport hotels to have a goodnight sleep the night before the flight to ensure you are ready and avoiding delays. All of our airport hotels are easily accessible by car and you are also able to purchase several types of parking with your hotel.
In addiction we also offer a range of airport extras at Heathrow including travel insurance, car transfer and lounges.
Airport parking is also available at other London Airports – London Gatwick and Stansted.
We have carefully selected the best services to meet everyone's needs so get a quote now and let us do the rest. Remember to also give us some feedback on the service so we can ensure our providers continue to provide the best service for you.