Putting the Trust Back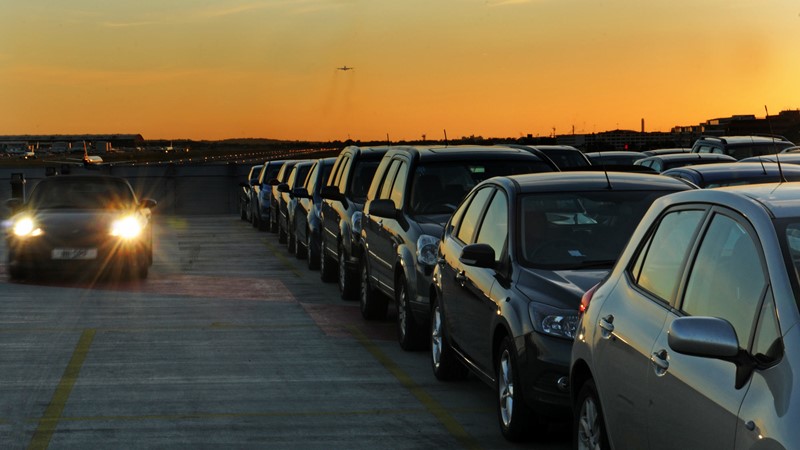 The airport parking industry is plagued with mistrust, cowboy operators and endless negative media reports. I Love Airport Parking has been launched to provide UK travellers with a choice of the very best airport parking options from companies that can be trusted. The car park operators we have selected, are well established, reputable airport parking companies who provide a reliable, high quality service giving you that confidence that your car will be safe and secure while you are on holiday.
From a largely unregulated industry, the airport parking industry has undergone massive changes over the last few years. And it has had to; with the growth of airport travel increasing significantly over the last 20 years, the need for more affordable airport parking has risen too. Unfortunately, this saw an increase in rogue operators who thought that throwing a fence around a piece of land near the airport or parking cars on side roads classified them as professional airport parking operators. It does not, and being a trusted airport parking company requires time, dedication, commitment and a core focus on customer service.
Three initiatives undertaken by reputable parking companies
ParkMark
Reputable parking companies and all the airport parking companies we work with, have been awarded with the Safer Parking ParkMark status issued by the British Parking Association.
ParkMark is a national standard presented to UK car parks that have low crime figures and measures in place to ensure a safe and secure environment for parked cars. All ParkMark car parks will have security patrols, high perimeter fencing, surveillance CCTV and security gates and will have been vetted by the police.
Buy with Confidence
Some airport parking operators have been also approved by the Trading Standards and awarded with its Buy with Confidence accreditation. To receive the Buy with Confidence certificate, the Trading Standards will review the company's complaints policy and history, check their website to ensure they have no unsubstantiated claims, check their staffing and management policies and ensure the company adheres to online trading laws and regulations.
Approved Operators
Gatwick Airport had the foresight a couple of years ago to launch its own Approved Operator Scheme with the express intention of helping to regulate airport parking industry and will only endorse companies that adhere to the Buy with Confidence and ParkMark approval process. All the companies we work with at Gatwick are on the Gatwick Airport Approved Operators List giving you the confidence and assurance that your vehicle is in good hands. Hopefully other airports around the UK will follow their example.
Keeping your car safe and secure at the airport
Your car is probably the second largest investment you will make; it is one of your valuable prized possessions and you need to ensure that it is going to be safe and secure while you are on holiday. It is crucial to book your airport parking with a company you can trust, a company that has gone through the rigorous checks of ParkMark.
I Love Airport Parking
We are the experts in airport parking; we have been parking since 1984 and have considerable knowledge and expertise in the airport parking industry. I Love Airport Parking is a company you can trust with your car.
Our senior team is one of the most experienced airport parking teams in the industry – we can count on well over 100 years of cumulative experience and we have used this pedigree to assess all the operators on our website. We have personally visited each and every one of the car parks we sell – we also visited a few which did not meet our expectations and these did not make it into our selection.
We endorse all the companies we work with giving you a guarantee that your vehicle will be safe and secure; let us prove to you that we are a company you can trust by booking your next airport parking with us.
By
Sarah Anglim
at 2 Dec 2016